The Inspectorate of the Department of Education and Skills (DES) works to improve the quality of learning for children and young people in Irish schools, centres for education, early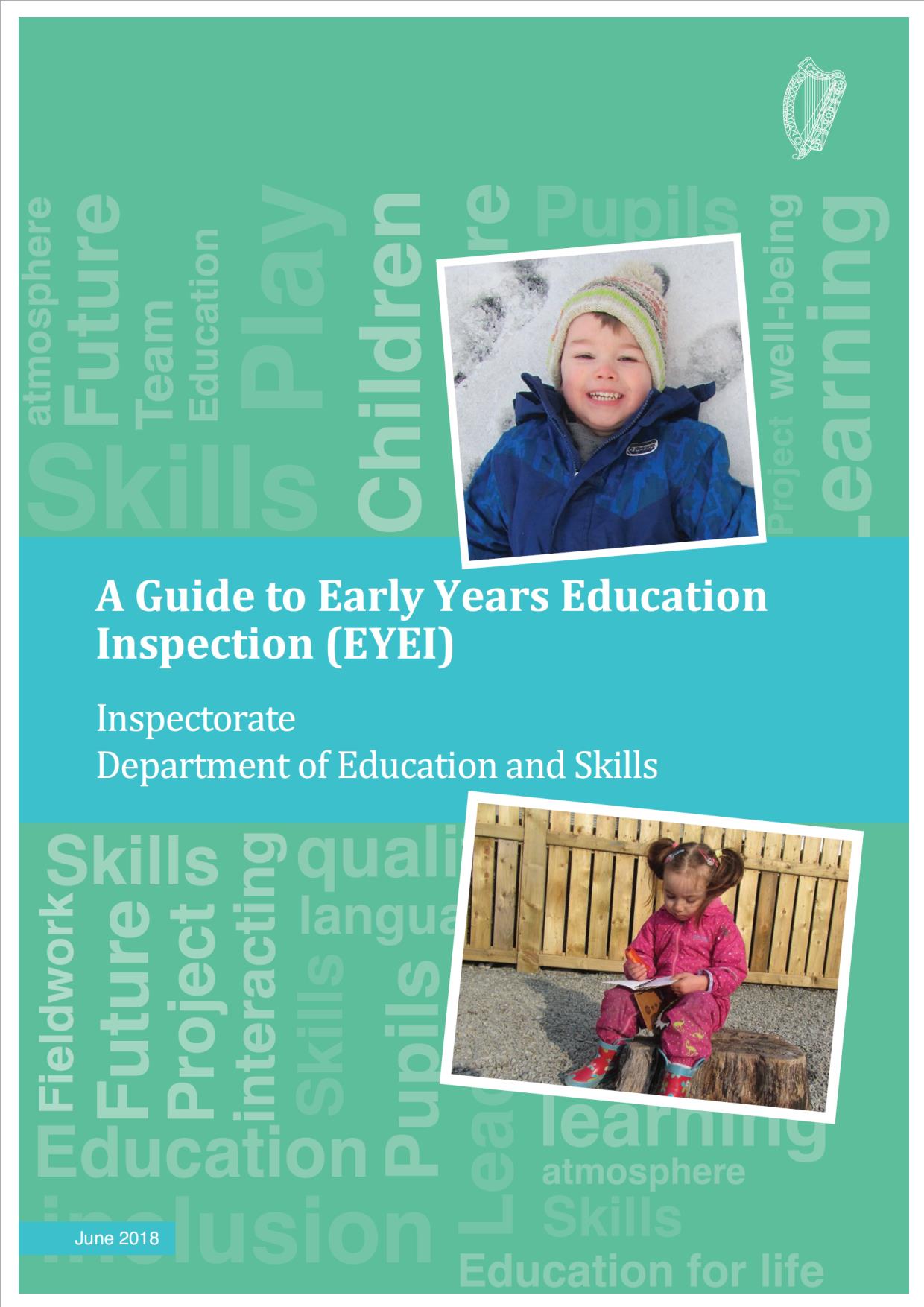 years settings providing State funded early childhood care and education for children from 2 years 8 months until they enrol in primary school and other learning settings.
Recently the Guide to Early Years Education Focused Inspection was updated and it outlines how inspections in early years settings are conducted and is effective from 1 September 2018.
It replaces the previous Guide to Early Years Education Focused Inspection (EYEI) in Early years Settings Participating in the Early Childhood Care and Education (ECCE) Programme (2016). It was developed in light of the experience inspecting early years settings since April 2016 and following consultation with stakeholders and partners involved in the development and delivery of high quality early childhood education and care in Ireland.
Please click on the link to access the guide Guide to Early Years Education Focused Inspection