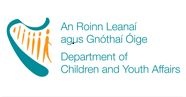 An €8.25m scheme to provide free childcare to under 5-year olds living in emergency accommodation is being extended outside Dublin to nine other regions, the Minister for Children and Youth Affairs, Dr Katherine Zappone has confirmed.
The Minister says Councils in Clare, Cork City, Cavan, Donegal, Kildare, Kilkenny, Leitrim, Offaly, Wicklow have signed up to get involved
Under the scheme each child is entitled to 25 hours of free childcare a week and a daily meal.
In addition an information campaign is underway to ensure families are aware of this entitlement, with leaflets being distributed through frontline agencies such as Focus Ireland.
Currently just over 50 children are availing of the scheme – but Minister Zappone says there is capacity for many more if they wish to take up the entitlement. Giving an update on the scheme the Children's Minister said: "Accessibility is at the very centre of our ambitious plans to move Ireland from one of the most expensive childcare systems in the world to one of the best. Expensive childcare is stopping parents from taking up jobs, training and education opportunities. This scheme is aimed at lifting that barrier for those families in greatest need.
By providng a safe environment for very young children and an important daily meal we are helping to open up opportunities for their parents. This scheme was identified as providing an important need by those who work in the frontline of the homeless crisis when I met them last year. We acted swiftly to make it a reality and were able to secure over €8m in funding. I am encouraging Focus Ireland, other frontline agencies and all local authorities to use every means possible to ensure families are aware of this vital support.
Our expansion beyond the four Dublin local authorities into nine new areas is welcome – but I would like to see us operational in every part of the country. I encourage other Councils to come on board."