Minister for Children and Youth Affairs, Dr. Katherine Zappone T.D. Launches Early Years Sector Profile Report 2017/2018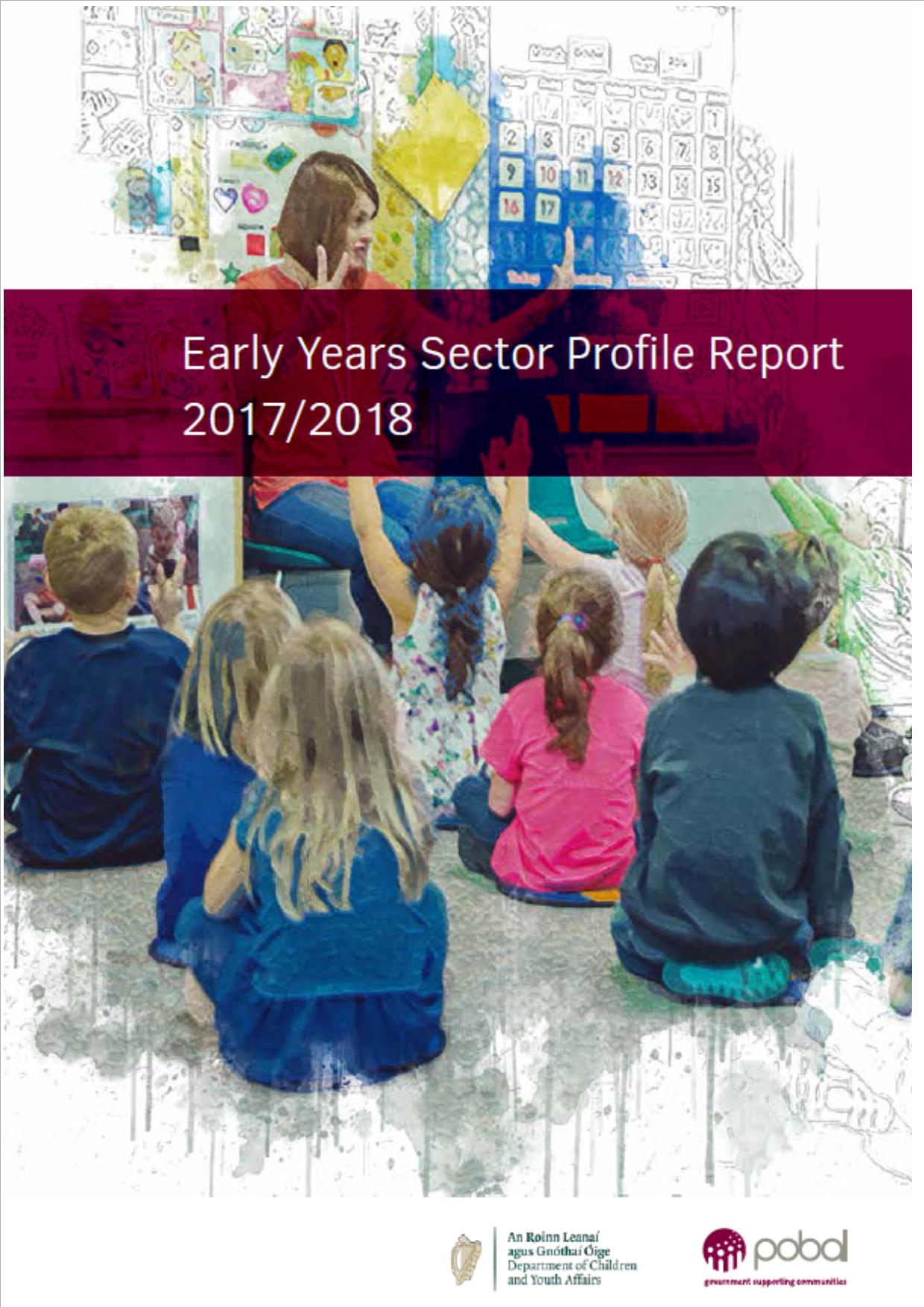 Minister Katherine Zappone has launched the Early Years Sector Profile Report 2017/2018, developed and published by Pobal for the Department of Children and Youth Affairs (DCYA). The comprehensive findings are based on the largest ever survey of the early years sector, with responses from a total of 3,928 childcare services (88% of childcare facilities) providing significant insight into current childcare numbers, fees, staff qualifications and wages.
Overall, there are estimated to be 202,600 children attending early years services nationwide (an increase of 9%). While the total capacity within the sector has grown by approximately 6%, this has not kept pace with increased demand, with the total number of vacant childcare places reducing by 31%.
Nationally, the cost of a full-time childcare place has increased by just below €4 (to €177.92), compared to a €7 increase last year. Over the last 12 months, fee increases have been more prevalent in community based services and in those located in rural areas. Despite this increase, fees remain more expensive in affluent areas, in cities, and in private facilities.
Currently, the childcare sector employs over 29,500 staff, almost 26,000 of whom work with children. The average qualification level of childcare staff has increased, with 65% to Level 6 (up 2%). The 2017/2018 report also revealed 47% of all staff work part-time, 3% less than last year. On average, staff working with children earn €12.17 per hour; almost half of these are early year's assistants, earning an average of €11.20 per hour. The staff turnover rate in the last 12 months was 24.7%, down slightly from 28% the previous year.
Minister for Children and Youth Affairs, Dr. Katherine Zappone T.D. formally launched the report and speaking at the event said:
"We are experiencing a period of transformative change in the Early Learning and Care sector in Ireland. Over 200,000 children attended an early learning and care setting last year; an experience that will impact these children positively as they make their way through life. More than 84,000 benefited from the enhanced measures introduced last year.
The new subsidies we introduced last year have stabilised the cost of childcare, which has only grown by 2% this year and the new Affordable Childcare Scheme will launch in late 2019. Investment in childcare has grown 117% over recent budgets and these figures show that this is working.
The number of staff working in the sector has grown by 8% to nearly 30,000 and we welcome the nearly 100 new services delivering our schemes this year; improving access to quality early learning across the country."
Denis Leamy, Pobal CEO added:
"Once again, the Early Years Sector Profile Report, developed and published by Pobal has revealed important findings, analysis and key insights into the early years sector. The responses received from our colleagues in the early years sector, allow for the formulation of accurate and dependable analysis, highlighting existing opportunities and challenges. Pobal are proud to produce this important publication on an annual basis and we are mindful of the significance of the report and how key findings are used to inform and guide future developments and policy within the sector".
The detailed report, presents an overview of the early years sector in Ireland for the programme year 2017/2018. Report analysis is based on survey responses received in late April and early May 2018 and supplemented with information available from the national childcare ICT system – 'Programme Implementation Platform' (PIP).
Responses also demonstrated that, nine in ten children who are currently attending early years services receive funding from one of the three DCYA funded programmes (ECCE, Community Childcare Subvention (CCS) / Training and Employment Childcare programmes (TEC)). During the programme year, over 185,500 children were supported by programmes, an increase of 24% on the previous year. The report also found, 7% of children attending early years services had additional needs.
The county level data included in the Early Years Sector Profile Report 2017/2018 is now available in the form of interactive dashboards. The dashboards are presented on eight separate pages and can be accessed
here.
Each page includes information that is linked, so for example, if you click on a county the graphs or text boxes in that page will reflect the numbers for the selected county. We have also included filters for facility type, urban/rural location and Deprivation Index on most pages to allow you to examine the data in more detail. If you have questions regarding the dashboards, please contact us at
This email address is being protected from spambots. You need JavaScript enabled to view it.
This email address is being protected from spambots. You need JavaScript enabled to view it..">

Childcare services for school-age children must now register with Tusla, the Child and Family Agency. School-age childcare services have not, to date, been subject to registration, so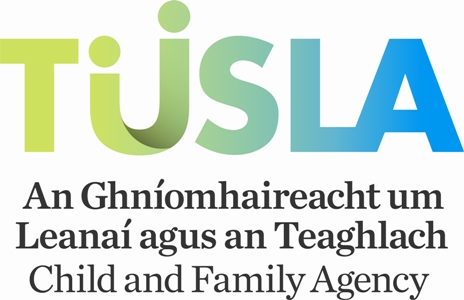 this is a significant step forward in ensuring quality school-age childcare.
Services must register their service if their primary purpose is to care for children where their parents are unavailable.
Services that provide childcare for school-age children only must apply for registration by 18 May 2019 and are encouraged to start this process straightaway. School-age services that are already registered with Tusla as pre-school services must apply for registration by 18 August 2019. New services must apply for registration at least 3 months before opening.
School-Age Childcare services that are registered will also be eligible to apply to participate in the forthcoming National Childcare Scheme.
What is the National Childcare Scheme?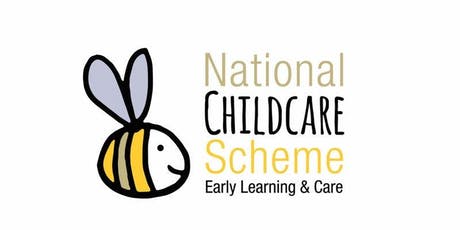 The National Childcare Scheme is a pathway to truly accessible, affordable, quality childcare. From October 2019 it will replace all previous targeted childcare programmes with a single, streamlined and user-friendly Scheme to help parents meet the cost of quality childcare.
Supports are available for families with children aged between 24 weeks and 15 years who are attending any participating Tusla registered childcare service, including any Tusla registered childminder.
For further information relating to the National Childcare Scheme please visit https://ncs.gov.ie/parent
Single parents' support group expresses scepticism over Minister's promise
The poorest families will not "lose out" as a raft of childcare supports are phased out later this year, Minister for Children Katherine Zappone has promised.
She was speaking following reports that some of the "poorest single parents" would lose up to €80 a week and could be forced to give up work as the new National Childcare Scheme (NCS) begins from October replacing a range of childcare support schemes.
Though the Department of Children says the new "streamlined" scheme will benefit more families including those on up to €90,000 a year, with means-tested financial supports to access private and community childcare facilities, many single parents on low incomes needing pre- and after-school care are set to lose out.
One single mother living in south Dublin, working in healthcare and taking home €26,000 per year, told The Irish Times the €145 a week she gets towards care for her eight-year-old son will be cut to €63.75 per week. This is because the Community Childcare Subvention programme she and her son are currently entitled to is being phased out. Under the new scheme she will be entitled only to 17 hours of after-school care per week, paid to the care facility at €3.75 per hour.
Protect
Ms Zappone said she had told officials to look at adjustments to the NCS that might be needed "to protect and benefit lower income parents".
"I want to confirm that no one will lose out, especially those at the lower end of the income scale, as we transition to the new scheme," she told the annual conference of Early Childhood Ireland, the representative body for childcare providers, at the weekend.
"By removing many of the restrictive eligibility requirements of the existing programmes, a far greater number of families will have the ability to apply for and receive targeted, income-related subsidies. Many families will, for the first time, be entitled to subsidies which reduce their childcare costs significantly.
"There may, however, be a small number of cases where a family who is currently receiving the maximum rate for full-time childcare under an existing programme may receive less under the National Childcare Scheme, particularly if their child is, in reality, receiving afterschool care rather than full-time childcare."
She said families could choose to stay on their existing scheme for a year, until August 2020.
"I have also directed my officials to undertake research and analysis to examine any adjustments to the NCS which might be required to address unusual or anomalous cases, where this is the right thing to do to protect and benefit lower income parents."
Louise Bayliss, co-founder of Spark (Single Parents Acting for the Rights of our Kids) however said she remained sceptical.
"I find it hard to believe she's suddenly concerned. She has known about this since 2016 and only moves to do something about it now after it has been in the media. What is needed is a cap on what low-income households will have to pay for childcare, and that is very complex."