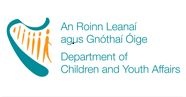 As per the DCYA announcements on Sunday and Monday, funding will not be affected for childcare services who did not open for Monday 16th October and Tuesday 17th October.
There is no requirement to amend service calendars for these two days.
For services whose premises have been damaged or are facing prolonged outages, due to the adverse weather, please email This email address is being protected from spambots. You need JavaScript enabled to view it. or phone our client services team @ 015117222 and Pobal will guide you through the next steps
It is also recommended that you contact your local County Childcare Committee for supports
Early Years Capital 2017
The Financial returns for Early Years Capital 2017 Strand 1, 2 & 3 and School Age Childcare 2017 Strand A, B & C, will be available for completion on the Portal from Friday the 20th of October 2017.
All returns should be completed and submitted by Thursday the 30th November 2017. If you have any queries please contact This email address is being protected from spambots. You need JavaScript enabled to view it.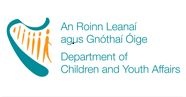 The Department of Children & Youth Affairs (DCYA) has re-opened the Learner Fund Bursary (announced early 2017) to Early Years practitioners who have completed a major award in Early Childhood Care and Education at Level 7, Level 8, or Level 9 qualification on the National Framework of Qualifications since the inception of the Learner Fund (2013).
This qualification must be on the DCYA Early Years Recognised Qualifications list.
The bursary amount will be €750. Applications opened on 16th October and will remain open until 7th November 2017 at 5pm. Offaly CCC has emailed applications to all services in the county on 17th of October (delay due to the storm).
Application forms and criteria for the bursary is available to download here