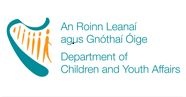 The Department of Children & Youth Affairs (DCYA) will re-open the Learner Fund Bursary (announced early 2017) to Early Years practitioners who have completed a major award in Early Childhood Care and Education at Level 7, Level 8, or Level 9 qualification on the National Framework of Qualifications since the inception of the Learner Fund (2013).
This qualification must be on the DCYA Early Years Recognised Qualifications list. The bursary amount will be €750. Applications will open on 16th October and remain open until 7th November 2017 at 5pm. If you have not graduated before 7th November, you cannot apply in this round, however another round of the bursary will be opened in the new year to facilitate late graduations.
Offaly CCC will email applications to all services in the county on 16th of October. Application forms and criteria for the bursary will be available on the CCC website from this date.