We would like to remind all services that the funding agreement for ELC/SAC funding measures convering the period 1 February - 5 March is currently available on the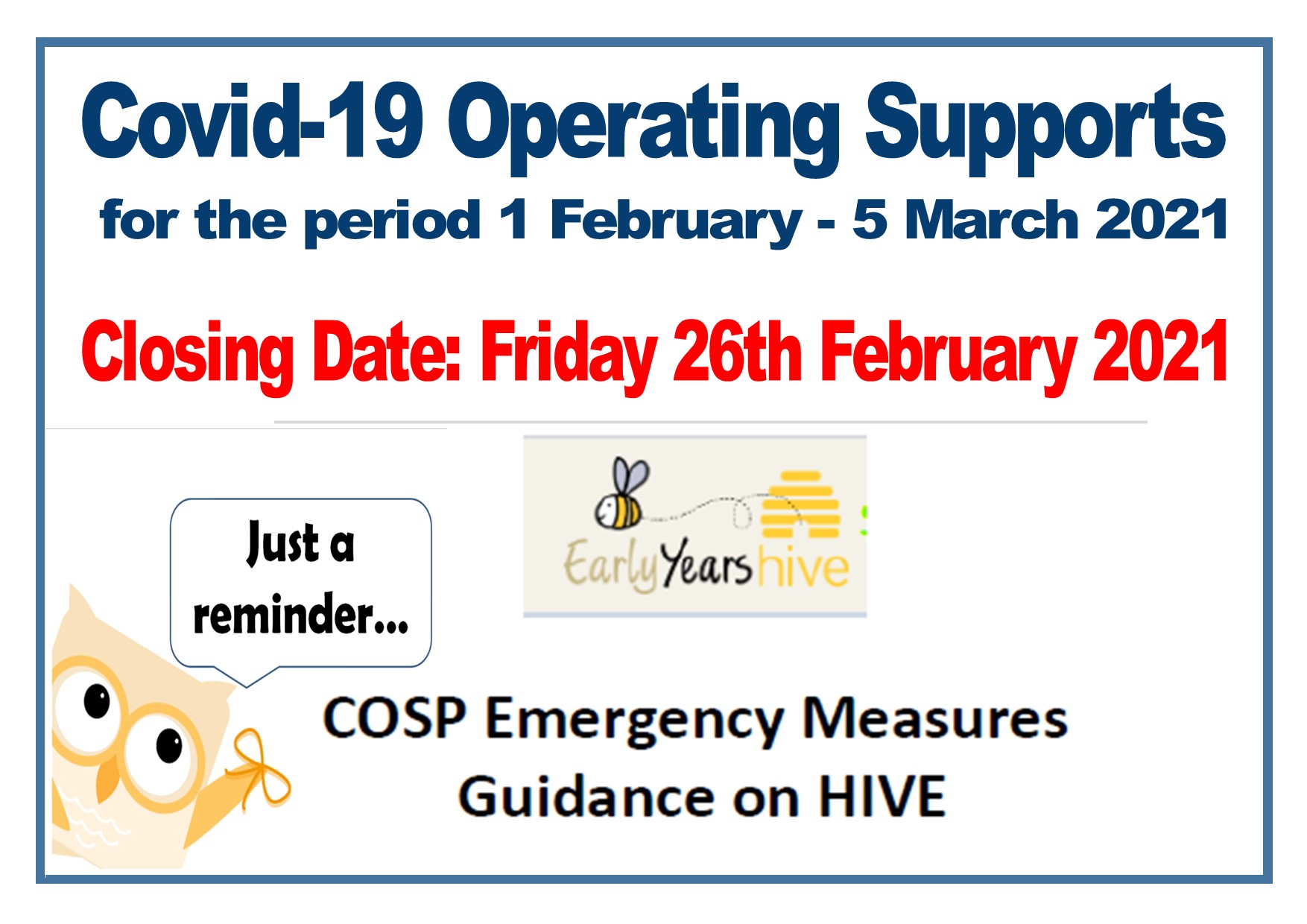 Early Years Hive until close of business on Friday, 26th February 2021.
Please review the below important information in relation to the Covid-19 Operating Supports
Application and funding agreement process
There are two steps services must successfully complete in this process. If your service has completed only one of the below steps, the process is incomplete and requires action.
Go to My Account > COSP Emergency Measures and complete the calendar that is available on the My Account tab; and
Go to Programmes, select Covid-19 Operating Supports, complete each page and accept the Contract Activation.
See the Technical Guidelines for further assistance with completing the application process. This document is available under the Funding Measures heading on Useful Links.
Important: An application cannot be amended once it has been submitted. Please ensure that all information is correct before submitting.
Help and support
Please see the Funding Measures heading on the Useful Links page on the early Years Hive for guidance.
Should you have any queries in relation to the Covid-19 Operating Supports outlined above please contact the Early Years Provider Centre by raising a Request on Hive and selecting the following categories:
Request Type Detail: COSP General Query
Request Type: COSP
Programme Request: Covid 19 Supports