This year's Home-Based Summer Programme is now available for students with complex special educational needs where the school-based Summer Programme is unavailable.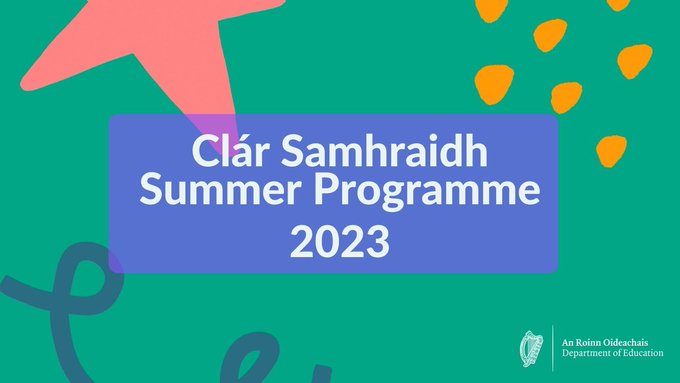 Closing date for registration is 9 June 2023.
This year, all schools can offer a summer programme for students with complex special educational needs and those at risk of educational disadvantage.
The theme for this year's programme is 'Building Confidence and Connections'.
The Summer Programme is intended to be an enjoyable experience for both students and staff. The range of activities available will reflect this year's theme and include opportunities for student-centred, play-based engagement.
This year's programme is designed and developed to ensure supports are targeted to better assist children and young people to have access to a school based programme.
The in-class staffing for the programme is determined the profile of students participating.
The programme this year also introduces a new organiser role in schools, replacing preparation hours in previous years. This will help support schools in their planning from a much earlier stage for summer 2023.
Read the announcement - Ministers Foley and Madigan announce 2023 Summer Programme
For more information 👉 http://gov.ie/summerprogramme