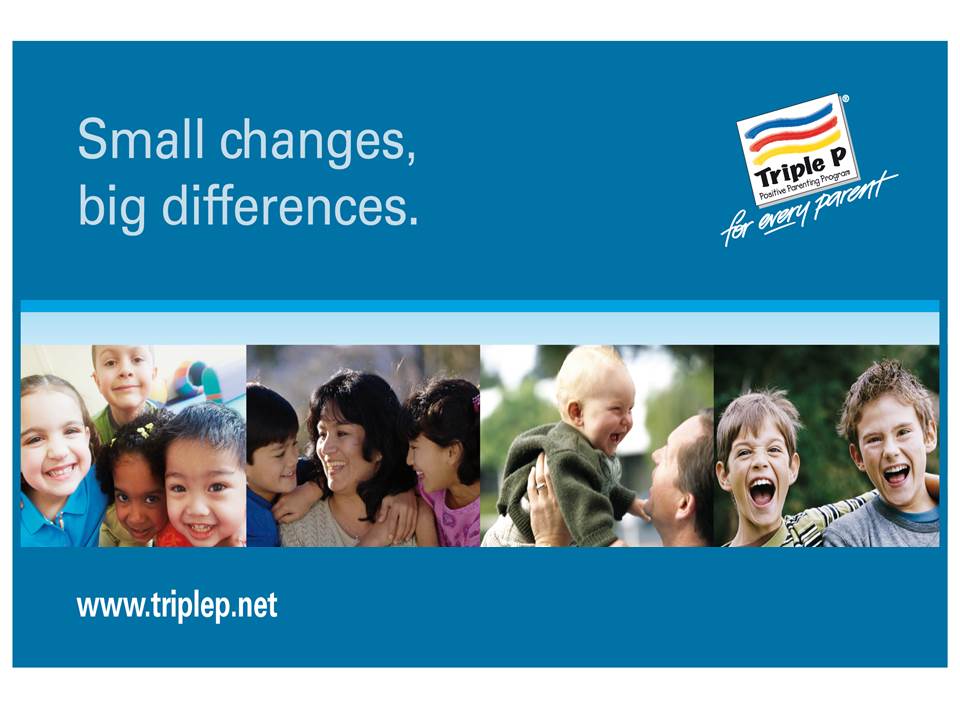 Parents of Children 0 – 7years
Triple P gives you tips & strategies to help manage children's behaviour, build positive relationships, meet with other parents and make family life more enjoyable.
DATE Wednesday 6th April 2016
TIME 10am – 12 noon
VENUE Sub Project, Youth Cafe, Main St, Birr
The Triple P Group Programme takes 7 weeks, with just 4 weekly two hour sessions, followed by 2 weekly support calls while you use the strategies at home.
Free Triple P 2 hour Workshop
On Dealing with Disobedience
Date Wednesday 15th June 2016 Date Tuesday 21st June 2016
Time 7:30 – 9:30pm Time 10am – 12noon
Venue Sub Project, Youth Café, Main Street, Birr
To book your place please contact the Triple P office on 090 6434070 or call Tracey on 086 0634066. You are welcome to visit the website for information on more Triple P events www.triplep-parenting.net or the Triple P Facebook Page.