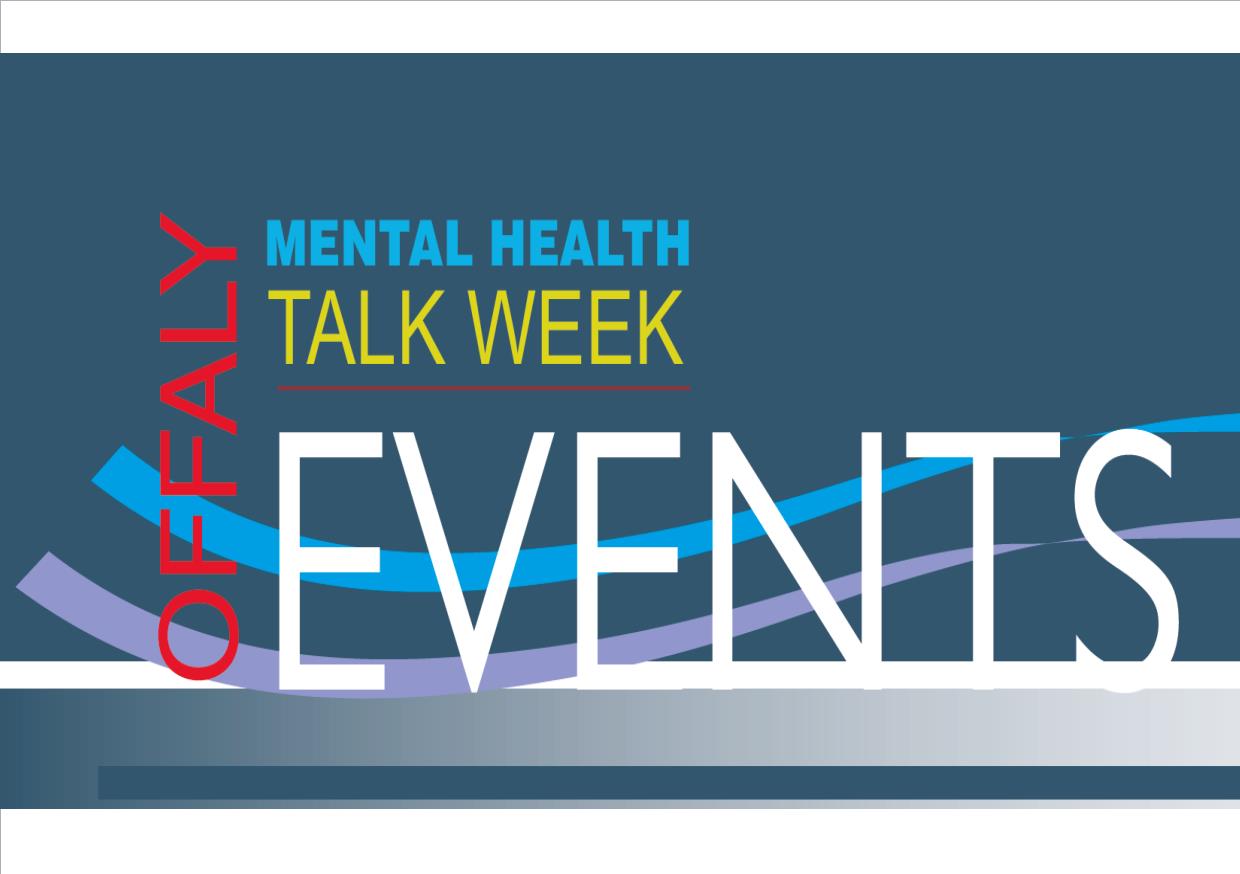 Offaly Mental Health TALK Week (OMHTW) is now in its sixth year and will take place from Saturday 5th – 12th November. It is developed and delivered in collaboration with many community, voluntary, statutory and non-statutory agencies, all working together to promote positive mental health in Offaly. This year, we have another packed brochure of events which promote and encourage positive mental health, recovery after mental ill health and which support communities and individuals to become more suicide aware.
A new venture in 2016 is the OMHTW Pop up Wellbeing Hub in the Bridge Centre, Tullamore. There will be a programme of activities based in the Pop up Wellbeing Hub from Tuesday 8th – Friday 11th November and will include information, talks and workshops on the services providing supports to the people of Offaly.
The OMHTW working group encourage you, the people of Offaly, to attend the events that are happening around the county during OMHTW. We all experience everyday challenges that may cause us stress at times and in turn our mental health may be affected. We play a central role in supporting ourselves. To support ourselves we need to know what works for us and what we find useful. OMHTW is a great opportunity for us to expand our knowledge and gain insight to the services and supports that are available to us. The OMHTW Working Group is made up of many local supports and services in Offaly who pool their resources together to bring you a varied and interesting week of events.
Click here to find out more about the Pop Up Wellbeing Hub Events Hub Poster
Click here to find full details on the events happening during the week OMHTW Brochure