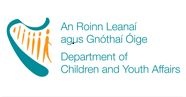 "I welcome this recommendation. I agree that we need to do more. I believe that the steps we are taking to introduce more affordable childcare this September will have a significant impact on helping parents to take up jobs or go back to training and education. For four years, we have received a recommendation in relation to childcare. This year it is being recommended that we enhance social infrastructure including quality childcare.
We are also being asked to deliver an integrated package of activation policies to increase employment prospects of low-skilled people and to address low work intensity of households". The Government has invested an additional €19m in childcare for 2017. As a result tens of thousands of children and their families will benefit from childcare subsidies.
From September, existing targeted childcare supports provided under the Community Childcare Subvention Scheme (CCS)will be enhanced significantly, some by up to 50%. In the case of the top rate of CCS, the subsidy will rise from €95 per week to €145 per week. This is a meaningful increase. It will greatly help many families to return to education and employment.
In addition, all children from 6 months to 36 months in Tusla-registered childcare services will be eligible for some level of childcare support. Those in full time care will receive €80 per month towards the cost of their childcare. The financial supports will be provided directly to Tusla registered childcare providers. All Tusla-registered childcare providers, community and private, can sign up to provide these Schemes, ensuring accessibility throughout the country in a range of services to suit the needs of parents.
Information Campaign on Affordable Childcare
An information pack arrived in the letter boxes of thousands of childcare providers this week. Information roadshows throughout the country are starting in the coming weeks. A dedicated website affordablechildcare.ie went live on Friday. Currently it is providing information to help providers to access the system. It will be expanded over the coming weeks to provide information for parents.
Minister Zappone concluded "Whilst the €19m secured in Budget 2017 is a good start, much more must be done if we are truly to have affordable, accessible, quality childcare. It is clear more funding is needed so we can continue our radical new approach that improves both the affordability and quality of childcare simultaneously. The European Commission is correct. We do need to build our social infrastructure. We are putting the building blocks in place for this September. It is however only the start.
I am ambitious for childcare in Ireland. It has to be affordable. We have to provide good quality care. We also have to ensure that our workforce in the childcare sector is properly recognised for the important work done on a daily basis for our youngest citizens. There are 14 commitments in the Programme for Government relating to this objective. We made a good start in Budget 2017. My focus is to make sure that Budget 2018 provides us with the funds to meet our ambition of moving from one of the most expensive countries in the world for childcare to one of the best."
Link to new dedicated website affordablechildcare.ie