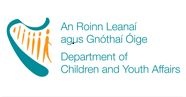 The following statement has been released by the Department of Children & Youth Affairs regarding a public consultation in relation to the new Affordable Childcare Scheme.
"Minister Zappone today (28th October 2016) published a policy paper on the new Affordable Childcare Scheme for Ireland and launched an online consultation process on the scheme.
The scheme, which was announced as part of Budget 2017, aims to make childcare more affordable and accessible for families, by providing universal subsidies for all children under 3 and targeted subsidies, based on net parental income, for children up to 15 years. The policy paper published today provides detail on the scheme and can be accessed here.
The Minister is launching a consultation on the detail of the new scheme. She invites everyone- parents, other family members, childcare providers, childminders, advocacy groups and anyone interested in the issues- to share their views. This feedback will then be used to refine specific design features of the new scheme to be introduced in September 2017, as well as informing future policy development. The online consultation can be accessed here or you can contact the Department of Children and Youth Affairs if you would like a paper copy posted out to you.
The consultation builds on a previous consultation held in April/ May 2015 on priorities for Government investment in childcare. This earlier consultation informed the 2015 Report of the Inter-Departmental Working Group: Future Investment in Childcare in Ireland and also the Policy Paper on the Affordable Childcare Scheme being published today."
Please click HERE for further details