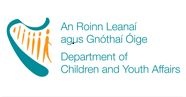 The Department of Children and Youth Affairs has announced the expansion of the Community Childcare Subvention (CCS) Programme to Community/Not-for Profit Childcare Services which will enable community services to enrol new children not currently on the CCS programme.
What is CCS Plus?
The CCS Private Contract is being rebranded the CCS Plus Contract and is effective from 2 January 2017. This will allow Community/Not-for-Profit Childcare Providers to make child registrations for those attending the service and are eligible from 2 January 2017 onwards under CCS Plus (CCSP) once they enter into contract. Community/Not-for-Profit Childcare Providers can operate both the CCS and CCS Plus programme.
What it means for parents:
• Parents who enrolled their child/children in a community based service after the snapshot month can now access a childcare place from January 2nd 2017.
• Increase a child's level of service, for example, a child currently attending 2 days can increase to 5 days.
• Apply for change in CCS eligibility, if a parents entitlement circumstances has changed, for example child currently accessing Band B but due to new circumstances is now entitled to band A.
• Enrol ECCE children for weeks the ECCE programme does not apply i.e. Easter and Summer holidays once the service is open.
What are the notable differences between CCS and CCS Plus (CCSP)?
• Registrations under CCS Plus may be entered at any time (from 2 January 2017) and are not limited to the snapshot period.
• If a child leaves the CCS Plus the parent must give 2 weeks' notice as is also the timeframe for children being absent
• Please note that for 50 to 52 week CCS services, only weeks the service is open are paid for under the CCSP programme.
• CCSP eligibility must be attached to each registration showing the proof of eligibility within 1 month prior to or during the child's start week on the registration. Medical and GP visit cards must be valid at child's registration start week.
• Each CCSP registration is manually processed and is not sent for verification to the Department of Social Protection and HSE.
• Please note: If a parent was funded under CCS last September and wishes to withdraw from CCS due to increase in level of service or change in circumstance funding must be released from CCS first before entering CCSP.
Is the CCS Plus available now?
This process is currently being developed on PIP but is due out in early March. Updated notices will be issued closer to the time along with updated How to Guides on CCSP.
For further details click here CCS Plus