The DCYA has attended the National Emergency Coordination Group (NECG) which met this morning to plan for severe weather conditions expected from this Thursday afternoon as a result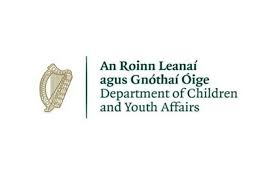 of Storm Lorenzo.
While the severe weather is expected to affect only parts of the country, and schools and other services are broadly expected to remain open, DCYA is asking childcare services to be fully aware of local weather warnings and travel restrictions that may affect their service.
The safety and welfare of children, staff and parents should be carefully considered by each service.
The combination of high winds, trees in full leaf and wet ground will increase the likelihood of trees coming down and hence resulting in possible power outages.
Commuting on Friday morning may be challenging.
Extra consideration should be given to staff and parents at drop off and collection times.
Information regarding the effects of the current weather situation can be found by visiting https://www.met.ie/warnings
Please also see: https://www.housing.gov.ie/local-government/fire-and-emergency-management/severe-weather/statement-national-emergency-10