💢Childminders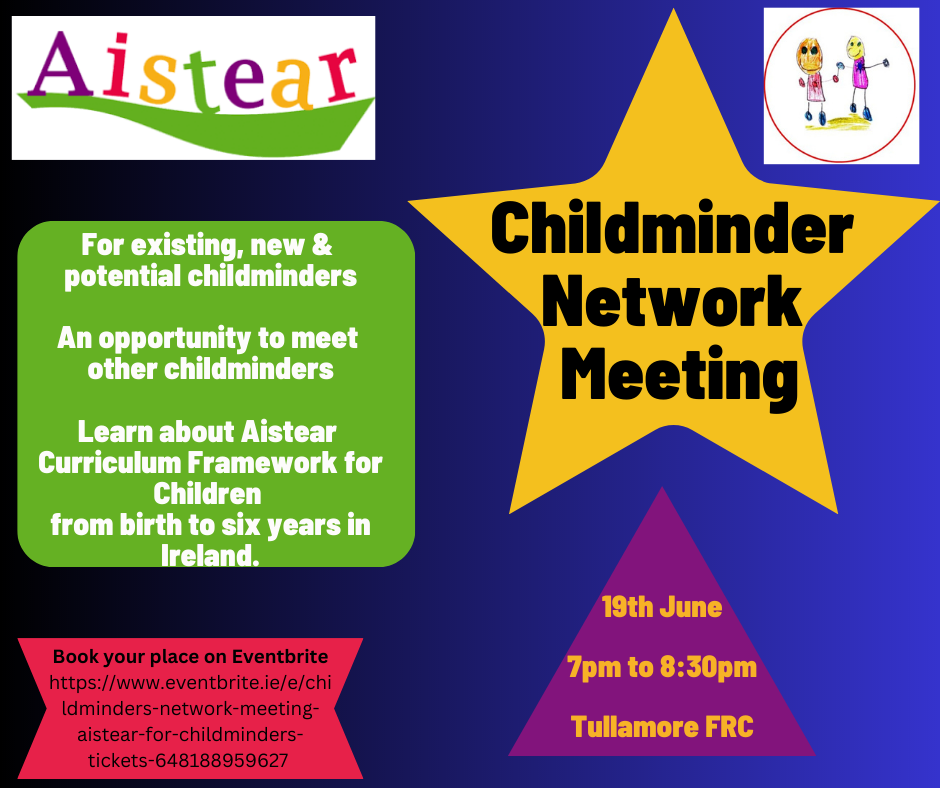 📣Calling new, existing and potential childminders to a network meeting.
Introduction to Aistear, Curriculum Framework for Children from birth to six years in Ireland.
Family Resource Centre. Arden View, Tullamore.
19th June 7pm – 8:30pm
This information session will focus on Aistear, which is the curriculum framework for children from birth to six years in Ireland.
Aistear describes the types of learning that are important for children and the exciting opportunities for supporting children's learning and development that happen in everyday activities.
During the session we will consider ideas and practical suggestions to help you use Aistear to support children's learning and holistic development. We will also discuss practical examples of how you can use Aistear to build on and extend the work you are already doing with the children in your childminding setting.
📱💻🖥Book your place on Eventbrite 👇
https://www.eventbrite.ie/e/childminders-network-meeting-aistear-for-childminders-tickets-648188959627
Please contact Siobhán for a booking reference number on 057 913 5878 or This email address is being protected from spambots. You need JavaScript enabled to view it. on Wednesday's, Thursday's and Friday's.